The beautiful L-shaped pool allows lap swimmers to swim free of interruption while leaving the gently sloped wading area available for introducing younger children to the water. Relax in the large glassed-in Jacuzzi or take a skin cleansing sauna.
Swimming hours: 7am - 9pm
**Due to an unexpected maintenance issue, the pool area is NOW CLOSED due to construction. We apologize for this inconvenience! Swim memberships will be extended to make up for the down time. Young's will make announcement as we get close to reopening.
THANK YOU for your patience as we make necessary repairs and upgrades to our aquatics facilities!**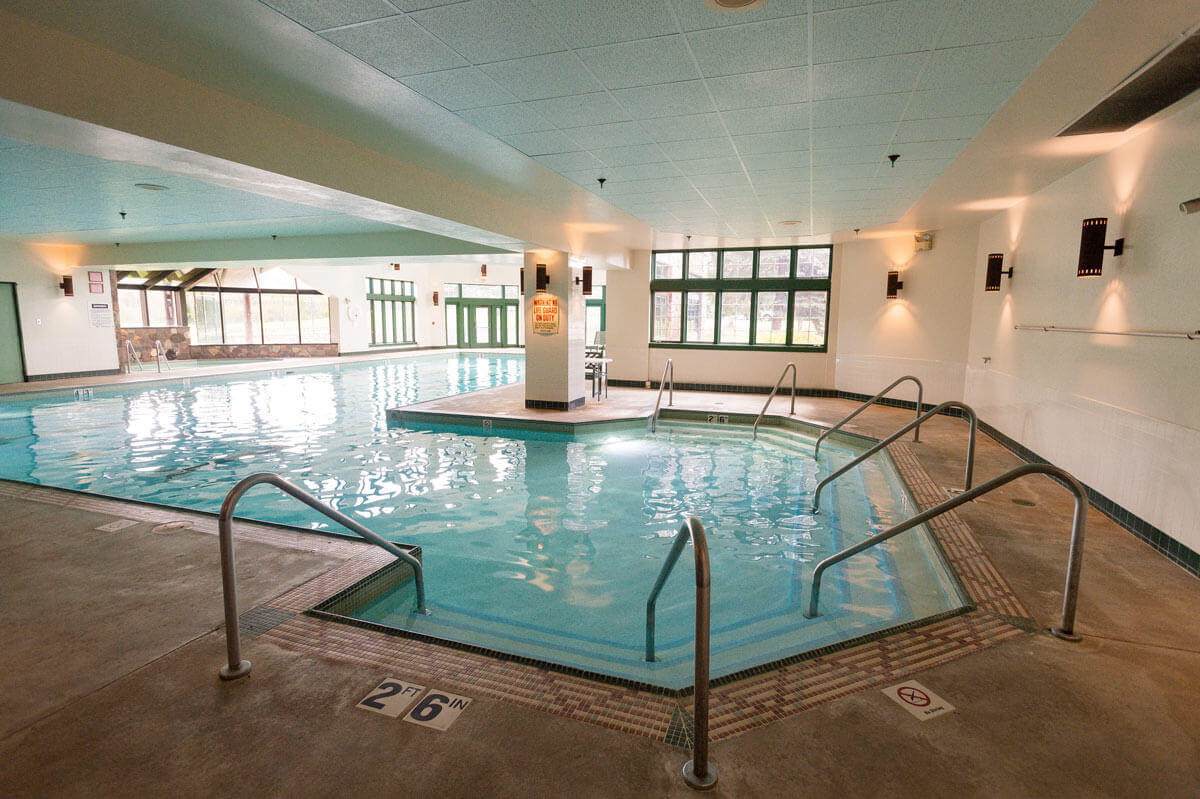 Daily Swim & Membership Rates
Type
Non-Resident
Iron County Resident
Daily Adult*
$8.00
$6.00
Daily Child*
$6.00
$4.00
Family Day*
$16.00
Individual 3-Month
$75.00
Individual 6-Month
$135.00
Individual Annual
$225.00
College 6-Month
$95.00
College Annual
$150.00
Couple or Parent/Child 3-Month
$112.00
Couple or Parent/Child 6-Month
$195.00
Couple or Parent/Child Annual
$300.00
Family 3-Month
$150.00
Family 6-Month
$240.00
Family Annual
$375.00
*Adult rates are for those aged 18 and over, child rates are for ages 17 and under, and age 5 and under swim for free.
*Family Day Pass applies to each household. Multiple households must each pay the $16.00 fee.
George Young Aquatics Photo Gallery