The beautiful L-shaped pool allows lap swimmers to swim free of interruption while leaving the gently sloped wading area available for introducing younger children to the water. Relax in the large glassed-in Jacuzzi or take a skin cleansing sauna.
Swimming hours: 7am - 9pm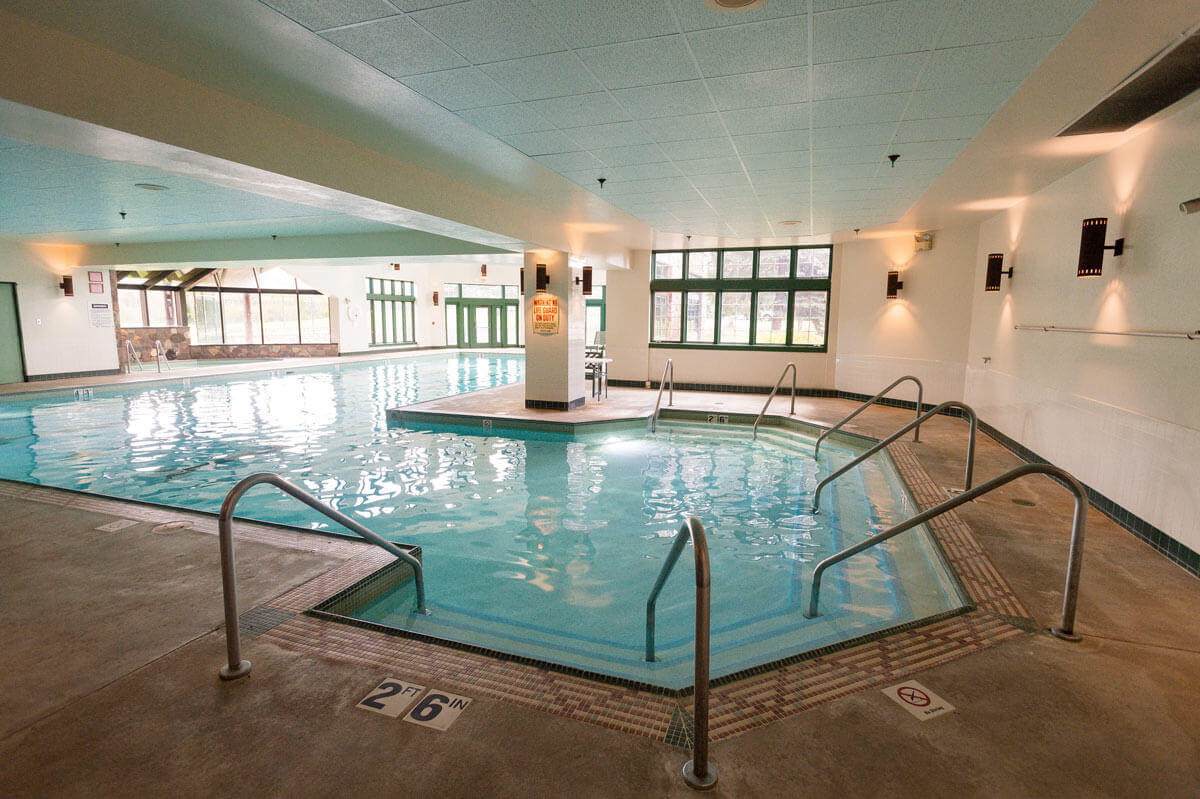 Daily Swim & Membership Rates
Type
Non-Resident
Iron County Resident
Daily Adult*
$8.00
$6.00
Daily Child*
$6.00
$4.00
Family Day*
$16.00
Individual 3-Month
$75.00
Individual 6-Month
$135.00
Individual Annual
$225.00
College 6-Month
$95.00
College Annual
$150.00
Couple or Parent/Child 3-Month
$112.00
Couple or Parent/Child 6-Month
$195.00
Couple or Parent/Child Annual
$300.00
Family 3-Month
$150.00
Family 6-Month
$240.00
Family Annual
$375.00
*Adult rates are for those aged 18 and over, child rates are for ages 17 and under, and age 5 and under swim for free.
*Family Day Pass applies to each household. Multiple households must each pay the $16.00 fee.
George Young Aquatics Photo Gallery