Golf at Young's – a Truly Special Experience

Golf at Young's – a Truly Special Experience
2022: The driving range is open daily at 7 am
18-Holes of Northwoods Golf
Golfing at Young's 18-hole championship course is a special experience. Pristine greens, views of shimmering Chicaugon Lake and the serenity of beautiful Upper Michigan forests elevate your golfing experience. Whether you're planning a golf outing for a foursome, a party of twelve or a charity golf tournament, an exceptional time awaits you in Iron County, MI. Plan your Young's golf outing and prep your golf game with our virtual caddy experience! Keep scrolling to get tips and experience a fly-over of each hole!
George Young Golf Course Revitalized
Young's was founded by George & Margaret Young, who generously donated their 3000+ acre estate and established a trust so it could remain an affordable golf and recreation destination for visitors and residents of Iron County. Our management and staff continue this mission with a focus on gracious service and maintaining an atmosphere that welcomes golfers, swimmers, and outdoor enthusiasts of all ages. In keeping with the Youngs' vision, Iron County residents enjoy discounted greens fees and membership rates, and Iron County juniors (18 and under) golf for free.
Question? Give us a call!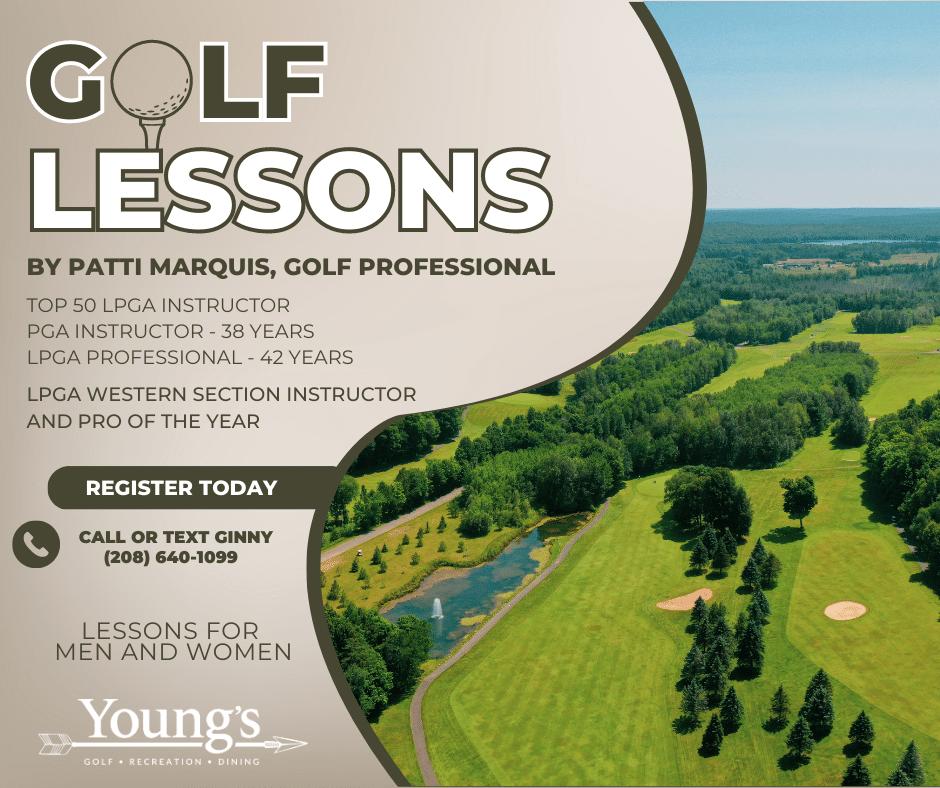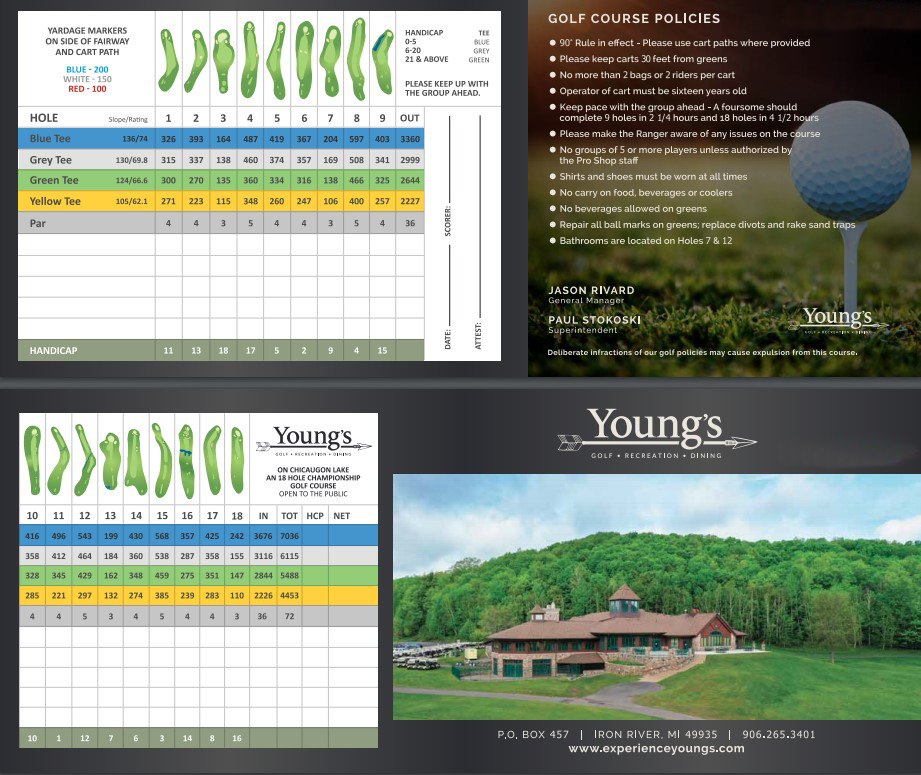 HOLE FIFTEEN
Par 5
Length: 538 yards
Description: This tee shot is a risk-reward – lay up with a long iron or swing away with the driver. Avoid right-side trees in the rough. For most, the second shot will be a layup just short of the fairway bunker. The third shot is into an extremely elevated green. Avoid missing long or right.