HIKING & BIKING

AT YOUNG'S

Young's Iron River – Your Home for Outdoor Adventure
Young's trail system offers over 13 miles of back-country hiking and biking trails that form a loop around Scott Lake. These trails are conveniently accessible from the Complex across County Road 424. To plan your trip to Young's Trails, here's some essential information:
Location: The trails are situated 1.4 miles from Young's Complex across County Road 424.
Trail Length: The trails cover a distance of over 13 miles, providing ample opportunities for hiking and biking enthusiasts to explore the beautiful backcountry surroundings.
Terrain: The trails in Young's Fat Tire Bike Trails offer a variety of terrain, including both challenging and moderate sections. Be prepared for uneven surfaces, inclines, and descents. S
Trail Loop: The trails form a loop around Scott Lake, allowing you to enjoy continuous exploration without needing to backtrack. This loop design makes it convenient for hikers and bikers to plan their routes and navigate through the area.
Trail Access: The Complex across County Road 424 serves as the starting point and provides easy access to the trails. You can park your vehicle at the Complex or at the trailhead and begin your adventure from there.
Equipment: If you're planning to bike the trails, make sure you have a suitable fat tire bike. These bikes are designed to handle off-road terrain effectively. For hikers, sturdy and comfortable footwear is essential, along with any necessary hiking gear like backpacks, water bottles, and navigation tools.
Safety: Prioritize your safety while enjoying the trails. Carry a first aid kit, wear appropriate safety gear such as helmets, and inform someone about your plans before setting out. It's also advisable to check weather conditions and be prepared for any changes in the environment.
Trail Etiquette: Respect the environment and other trail users by following trail etiquette. Yield to hikers if you're biking and maintain a reasonable speed. Leave no trace by packing out your trash and avoiding any damage to the natural surroundings.
Rentals: Rentals are available for adults and children. Youths 18 & under ALWAYS get free rentals.
Amenities: Before heading out, consider if you need any amenities such as restroom facilities or water sources. These are not available directly on the trails, so plan accordingly and bring your own supplies.
Remember to thoroughly research and plan your trip based on your preferences, skill level, and the current conditions of Young's Fat Tire Bike Trails. Enjoy the scenic beauty and adventure of the backcountry while respecting the natural environment and fellow trail users.
Please check in at the Pro Shop before using the trails.
Type
Iron County Resident
Non-Resident
Hiking Trail
$0.00
$0.00
Fat Tire Bike Trail
$0.00
$0.00
Child Fat Bike Rental
$0.00
$0.00
Adult Fat Bike Rental
Per Hour
$10.00
$12.00
Adult Fat Bike Rental
Half Day (4 hours)
$25.00
$28.00
Adult Fat Bike Rental
Full Day (8 hours)
$40.00
$43.00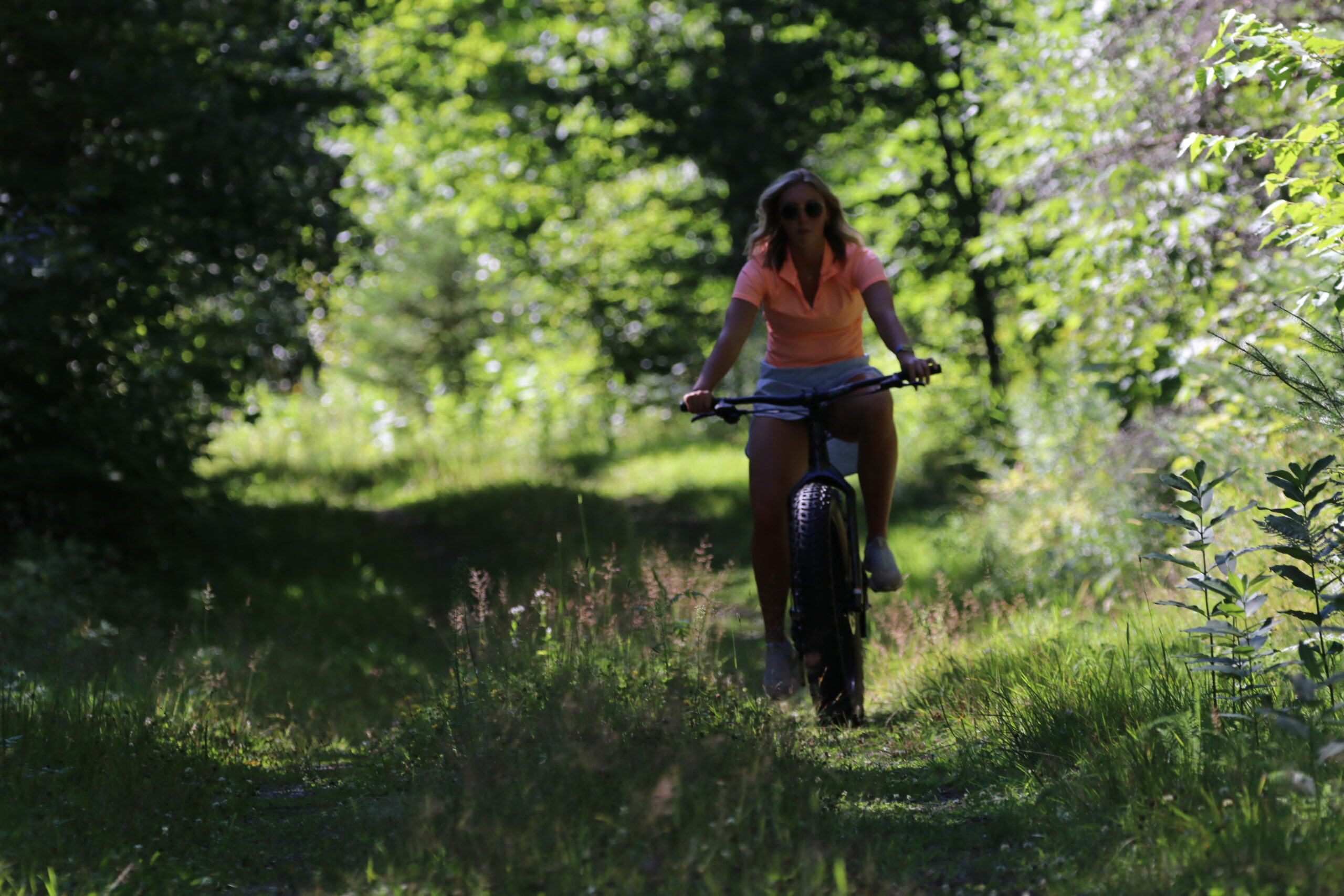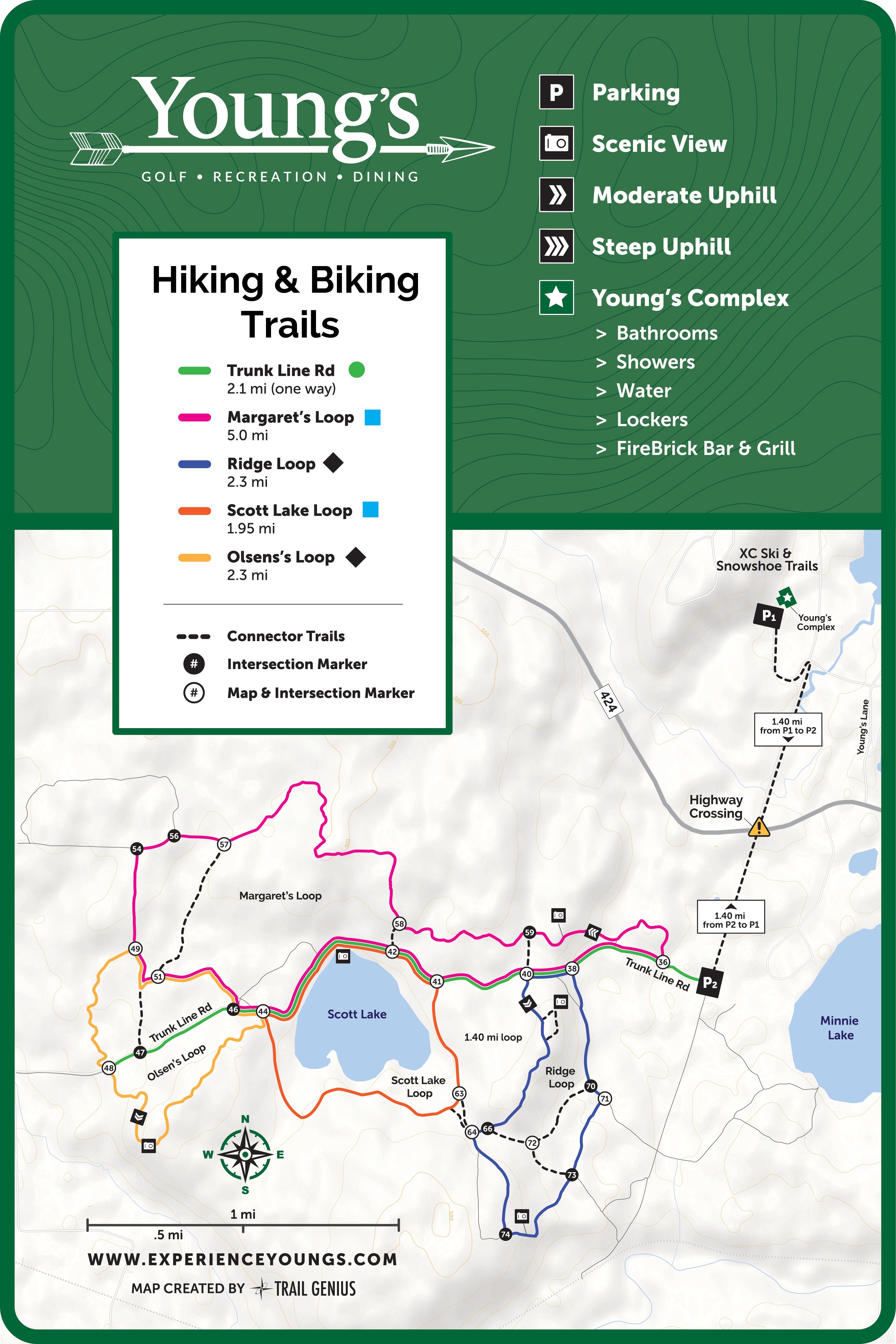 Question? Give us a call!