Golfing at Young's - Iron River

Memorable Play for Beginners and Golf Pros
The Young's golf experience is designed for golfers of all ages and skill levels. For the casual or novice golfer, Young's is a great place to improve your golf game, where each of the 18 holes call for a different approach. The Young's course is also a regional destination for championship golf, offering advanced golfers challenges such as blind greens, doglegs and deep bunkers. After your round of golf, come back to the clubhouse to relive the drives, chips and putts over drinks and a great meal at the FireBrick Bar & Grill.
Play Young's 18-hole championship golf course as often as you like as a Golf Membership holder. Memberships are available for individuals, couples, families, and college students. Young's Golf Members also enjoy 20% off on regularly priced apparel in the Pro Shop (excludes sale merchandise). "Anytime" Members receive a 10% discount on food at Young's FireBrick Bar & Grill. Enjoy championship golf at a great value!
See additional details below pricing table for applicable restrictions and rules of play.
Year-Round Up Michigan Golf & Recreation
Young's offers far more than golf! We have miles of recreational trails for hiking, biking, skiing and snowshoeing; an Aquatics Center with lap pool, jacuzzi, and sauna; lakes and waterways for canoeing and kayaking and so much more! Check out our All Season Memberships for unlimited access to Young's 3000+ acres of golf and recreation!


Be sure to check out the All Season Recreation Membership
Question? Give us a call!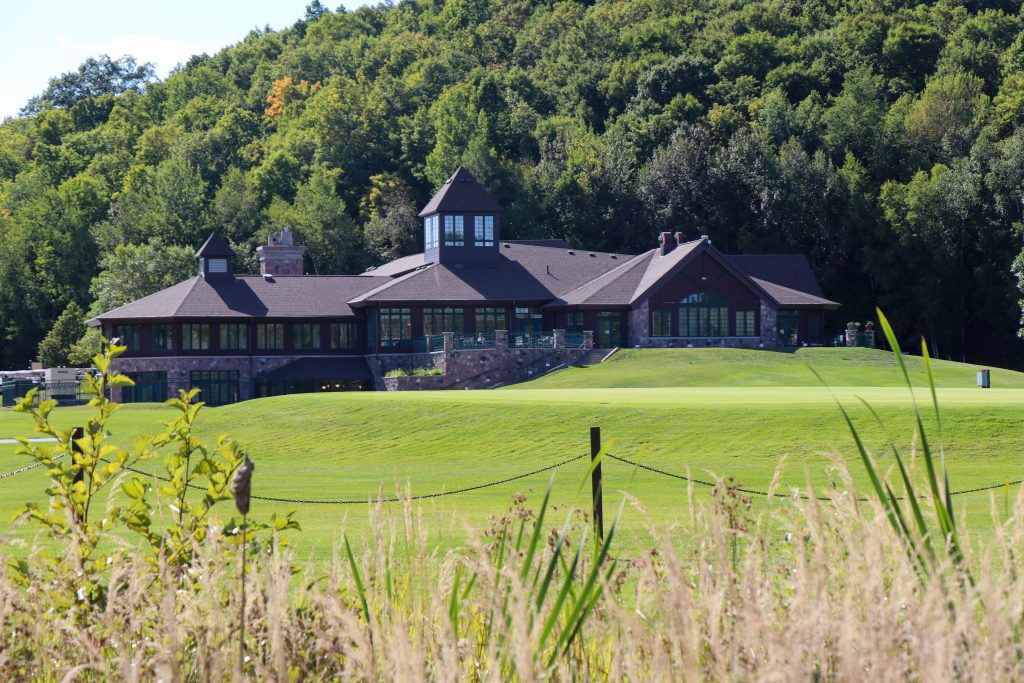 Type
Iron County Resident
Non-Resident
The Anytime Membership
Individual
$700.00
$800.00
Couple/Parent & Child
$1000.00
$1,100.00
Family
$1,100.00
$1,200.00
College
$385.00
$450.00
Specialty and Add-Ons
**Corporate
$550.00
$550.00
1-Day a Week
$350.00
$375.00
Electric Golf Cart Storage
$205.00
$205.00
Gas Golf Cart Storage
$155.00
$155.00
Handicap
$39.00
$39.00
Unlimited
Driving Range
$105.00
$130.00
Spring Rates (Open to 5/31)
18 Holes w/cart
$35.00
$45.00
18-Hole Replay
$25.00
$32.00
Peak Rates (6/1 to 9/18)
18 Holes w/cart
$50.00
$65.00
10 Holes w/cart
$35.00
$45.00
18 Holes walking
$40.00
$50.00
10 Holes walking
$25.00
$30.00
UPGA Rate
$35.00
$45.00
After 3:00pm Special
$35.00
$45.00
18-Hole Replay
$30.00
$35.00
*Jr. Rate (18 and Under)
$0.00
$20.00
Fall Rates (9/18 to Close)
Unlimited Play
$35.00
$45.00
*Jr. Rate (18 and under)
$0.00
$20.00
The Anytime Membership does not include a cart. Members will receive a discounted cart rate of $10 per round.
* Iron County resident juniors (18 and under) play free Monday – Thursday. On Fridays, Saturdays, and Sundays juniors can play free starting at 4:00 pm.
1-Day a Week Membership includes a cart. Member can play one time per week, Sunday - Thursday throughout the season.
**$550 per employee on Corporate Golf Membership. A minimum of 3 employees is required. Benefits include the discounted membership rate, 20% off in Pro Shop, employee's guests play at a reduced rate, and access to Young's event venue with no rental cost (restrictions apply). Call us today at 906-265-3401 to learn more.
Singles and twosomes will be paired with other players to complete foursomes on the tee sheet. This will be done at the Pro Shop's discretion based on tee sheet levels, but will be enforced on the busier days of the week (weekends, holidays, etc.).
Those with a once-a-week membership cannot play on Fridays and Saturdays.
Members can only book tee times 2-weeks in advance.
Iron County Daily Resident Rate is good Sunday - Thursday (any time) and Friday - Saturday after 4 pm.
Young's strictly enforces a no carry-on policy. Per state law, under no circumstance are guests allowed to bring in their own alcoholic beverages. If a guest or member is caught with their own beverages they will be suspended from the course for a week. If they are caught a second time they will be suspended for the remainder of the season. No refunds will be issued.