Looking for a memorable escape? The Young family's charming and rustic personal vacation home, built well over 50 years ago, is available for rent. Located atop a grassy rise surrounded by trees, this secluded three-bedroom cabin features a stunning view of sparkling Chicaugon Lake.
With soaring ceilings, a large living space with a stone fireplace, and a full kitchen, your home away from home can comfortably accommodate up to 10 people.
After a day of hiking on the trails, swimming in the club's indoor pool, relaxing in the sauna, and playing a round of golf, unwind on the patio overlooking the water before dining at FireBrick Bar & Grill. After dinner, play a board game or watch a movie on the large flat screen TV.
Young's cabin is the perfect getaway for family or friends, whether you're looking for adventure, relaxation, or a little of both.
3 bedrooms and sofa beds
Can accommodate up to 10 people
Full kitchen with microwave
Great stone fireplace
Large rustic living space
Patio overlooking Chicaugon Lake
Outdoor grill and patio with lots of seating
Dock and boat access
Hiking trails
Games
Golf and dinner at clubhouse
Very secluded and private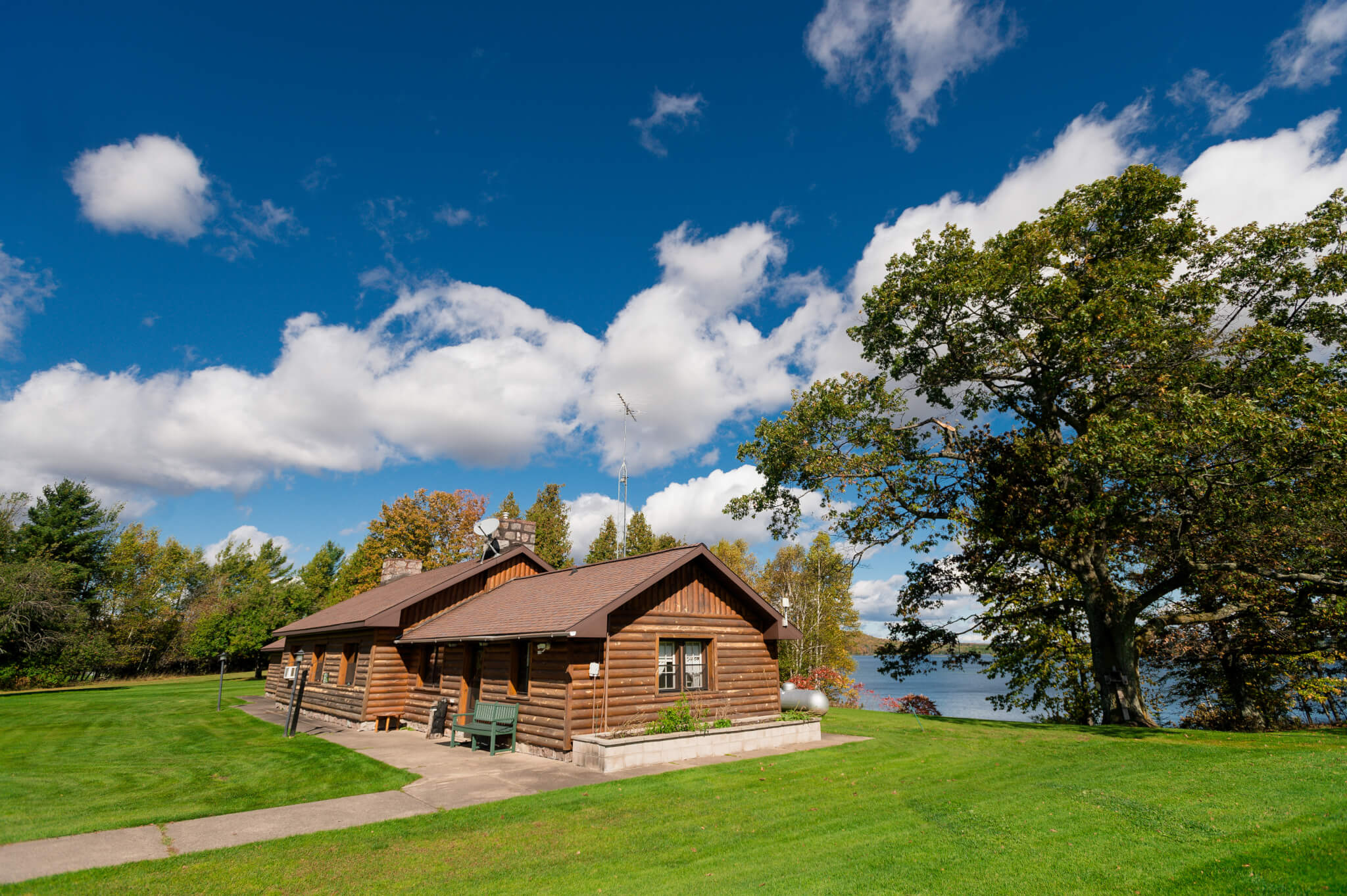 Cabin Rental Rates
$400.00 per night
$350.00 per night when booked for 7 nights or more
$300.00 per night when booked for 30 days or more
$500 dollar refundable deposit is required for all bookings.

Stay N Play
Guests who book a Family Cabin Stay N Play package can play an 18-hole round of golf for $33.00 or $40.00, depending on the season. Please see our Membership & Rates page for a detailed listing of rates.
Call 906-265-3401 to make your reservation!
Young Family Cabin Photo Gallery