CoVantage and Young's Team Up for Iron County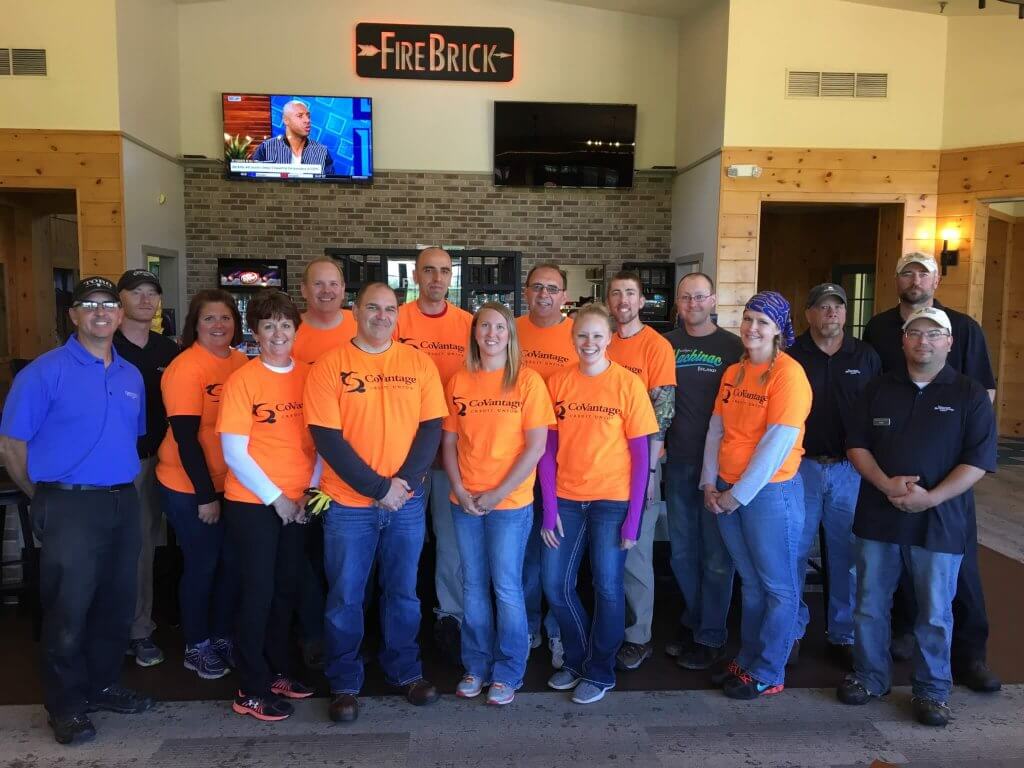 Young's recently had the opportunity to team up with CoVantage Credit Union to make improvements to Young's Wolf Track Nature Trail! Every year CoVantage branch managers volunteer on community projects, and Young's was selected for this year's project for its dedication to the community and its recent efforts to provide more recreational opportunities for both locals and tourists.
CoVantage branch managers from across north central Wisconsin and the Upper Peninsula had a full day of clearing new recreation areas, installing posts and gates, and prepping for new trail signage. Young's foresees this team effort as the first of many connections it hopes to make with local organizations to develop recreation in Iron County.
"Young's is thrilled to have been selected for this year's community project," General Manager Jason Rivard said. "We appreciate the enthusiasm and hard work of our CoVantage volunteers and their dedication to enriching the local community. We can't thank them enough for the time they spent working on the trails."
Building community connections to enhance Iron County services is an important piece of Young's vision as it develops itself as a local and regional attraction.
"As the manager of this project, I couldn't have been more proud to be from Iron County," said Katie Clark, branch manager of CoVantage in Crystal Falls. "The managers from the other branches were impressed with what Young's and Iron County has to offer and the potential that is here – so impressed that many are planning a return to the area to visit as a vacation spot."
For more information on CoVantage Credit Union's community projects click here.